BUSHEL FARM BASIC RAINFALL
Monitor rainfall on your fields
Get Bushel Farm Basic Rainfall for $75/year
Field Mapping
Recent Rainfall + Email Notifications
Bushel Basic Rainfall is available to growers managing up to 10,000 acres, includes unlimited user seats on an account and access to detailed support articles.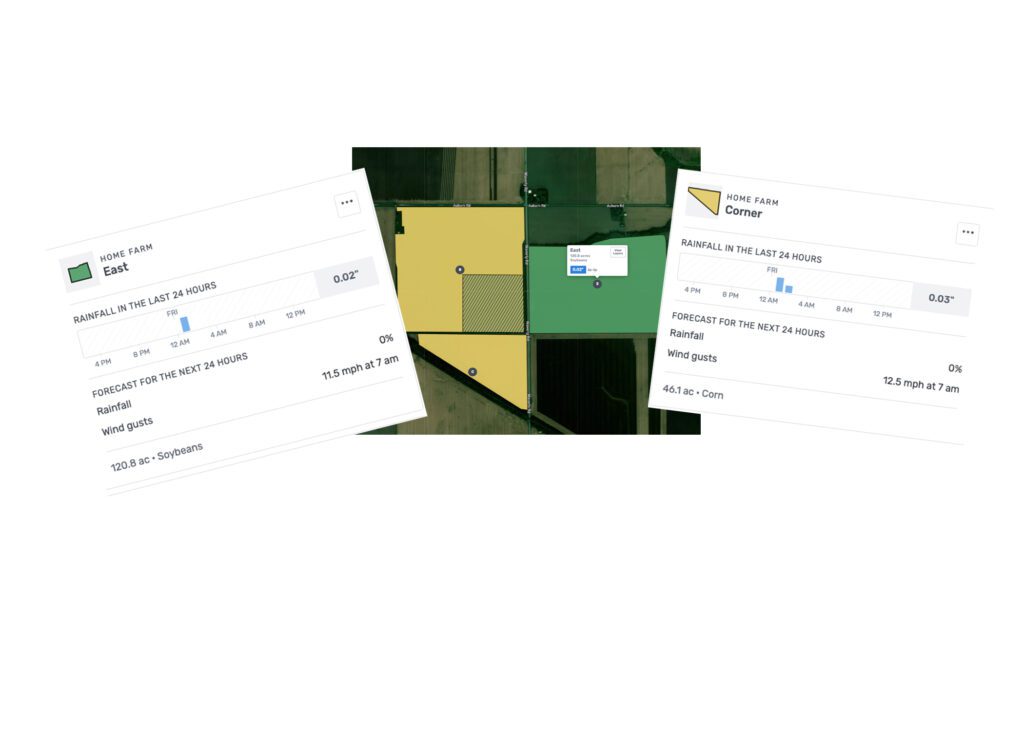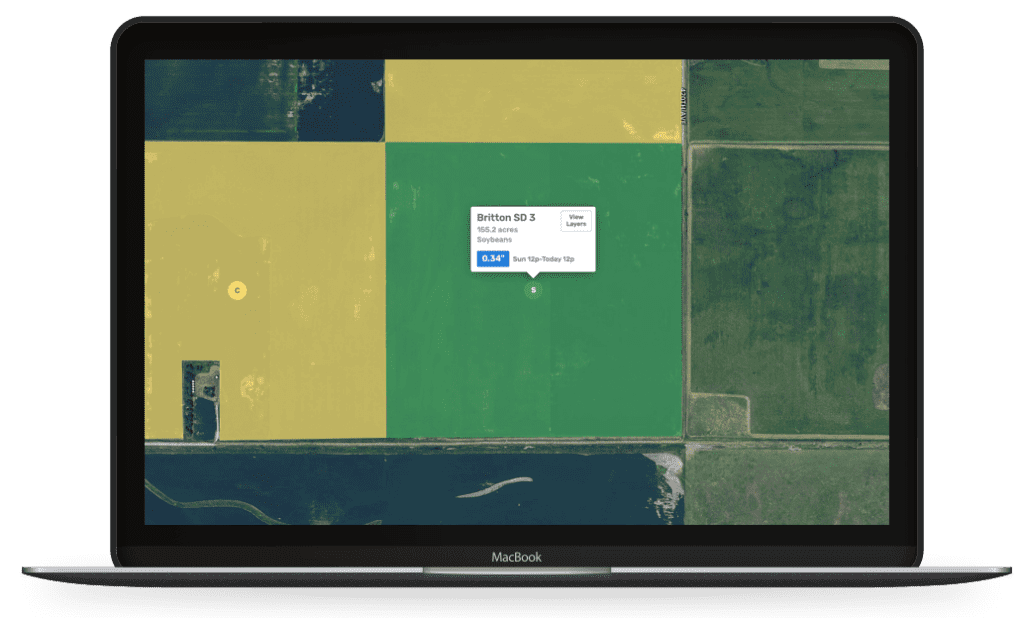 See all of your fields in one place
Get an aerial view of where your fields are and what you've planted with satellite maps, and access driving directions for your fields with the push of a button.
Know field conditions without checking rain gauges
Plan your day better by remotely tracking how much rain your fields receive and when. We'll send notifications about rainfall events right to your inbox!
Get Bushel Farm Basic Rainfall for $75/year
Field Mapping
Recent Rainfall + Email Notifications
Bushel Farm Basic Rainfall is available to growers managing up to 10,000 acres, includes unlimited user seats on an account and access to detailed support articles