FARM MANAGEMENT SOFTWARE 2.0
Make the best operational and financial decisions for your farm.
Powerful. Easy-to-use. Affordable.
– Organize field and financial records
– Market grain with confidence
– Calculate field-level profitability
Next Generation
Farm Management Software
Bushel Farm gives farmers a ground-level and big picture view of their farm's operational and financial performance, while simultaneously reducing or eliminating the time required to enter cash grain contracts and field activities.
Reduces the pain of manual entry: Most automated farm management software available with exclusive connections to grain buyers in the Bushel Network, as well as connectivity to John Deere Operations Center and Climate FieldView
Provides access to an array of farm records – anytime, anywhere: Field maps, rainfall and satellite imagery, scouting notes, equipment, activities and inputs, grain sale contracts, grain inventories, land agreements, work orders, and more
Generates insights for decision-making and sharing with trusted partners: Cost of production, marketing position, and profit and loss at the farm, crop, and field level
Available on desktop and mobile devices.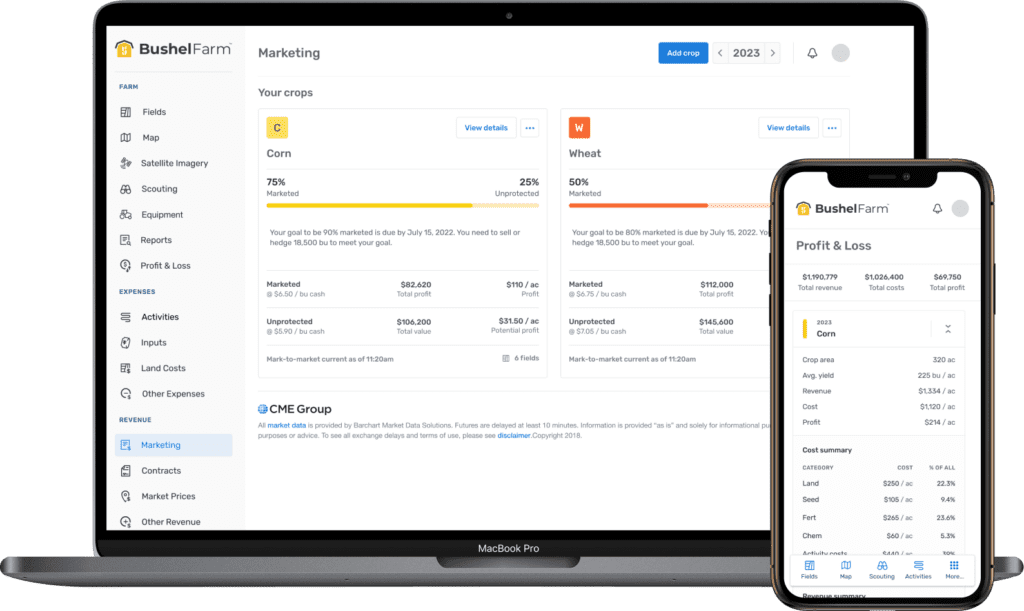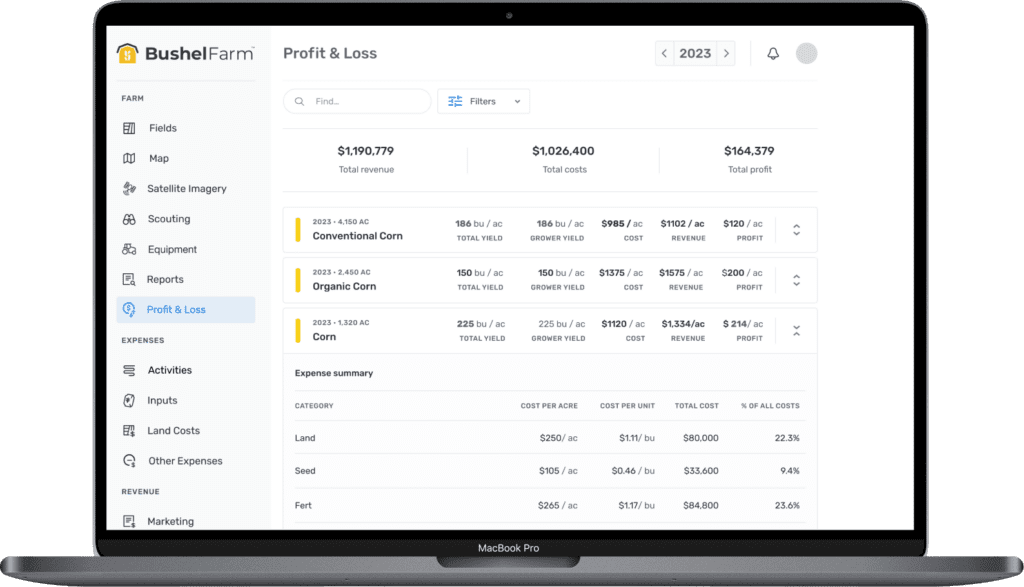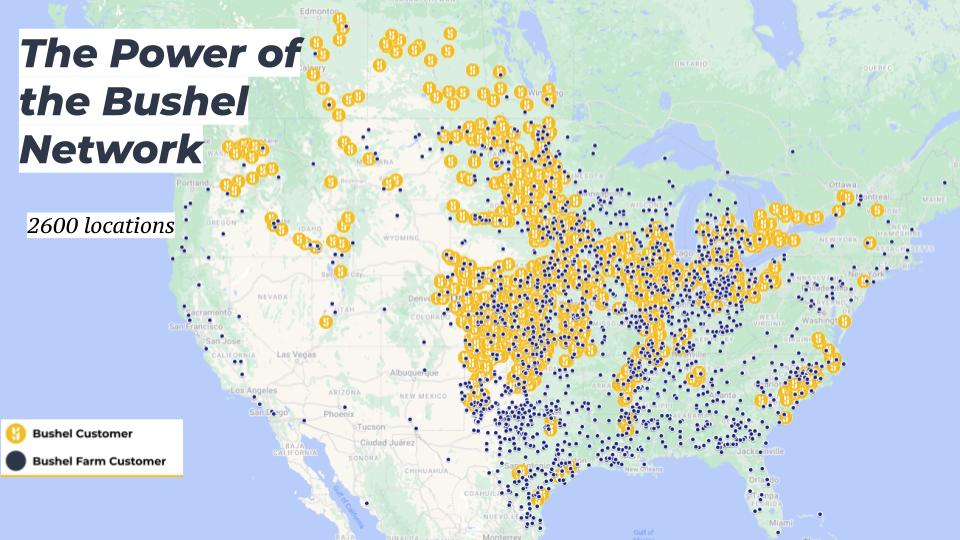 Spend less time at the computer, and more time running your farm with automated contract entry
Bushel is committed to reducing manual entry of farm data and helping farmers easily surface valuable grain marketing insights

Farmers who do business with one or more of the 2,600 grain facilities that offer a mobile app or web portal powered by Bushel can auto-import their grain sale contracts using Bushel Farm's Contracts feature. Learn more.

Curious if your grain buyer offers a mobile app powered by Bushel and free to you? Check out this blog post.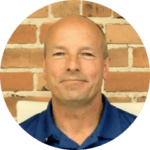 "They are constantly looking for new ways to improve the program, and to help the farmer make their operation better and more profitable."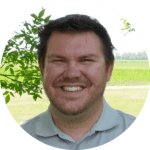 "I know what my costs are down to the field level. No more educated guesses. And that helps me do a better job of managing our farm."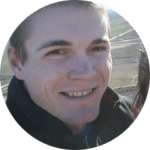 "We can make informed decisions, and store information all in one space. It is a great management tool on the farm."
Choose the Best Plan for Your Farm
Contracts with automated entry
Field Mapping
Recent Rainfall
Rain & Heat History
Scouting
Equipment
Soil Maps
Inputs
Futures Prices
Everything in Lite, including Contracts with automated entry
PLUS…
Marketing – New to Essentials!
Activities
Satellite Imagery
Local Prices
Field Attachments
Everything in Essentials, including Contracts with automated entry and Marketing
PLUS…
Machine Data Connections
Custom Activities
Work Orders
Reports
Profit & Loss
Land Costs
Only need field mapping and recent rainfall with email notifications? Check out the newest plan:  BASIC RAINFALL.
Try the Lite, Essentials, or Business plan free for 30 days to see which features work best for your operation. Need help deciding which plan is best? Give our sales team a call at (734) 431-6788.
Are you an agribusiness looking to strengthen your relationship with farmers?
Learn more about how Bushel Farm can help.